Frequently Asked Questions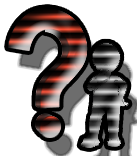 Q. What licensing do you hold, and where can you practice as an
electrician?
A. Tony, and Waxhaw Electric Company, hold an Unlimited Electric
License in North Carolina, South Carolina, and Georgia.
Q. Do you accept electronic blueprints or schematics?
A. Yes, Waxhaw Electric Company can accept both printed and electronic schematics and
blueprints.
Q. What are your qualifications as an electrician?
A. Tony has been working as an electrician since 1971, and learned from a Master Electrician
while working on the job. He has owned and operated Waxhaw Electric Company as a family
owner business since 1995.
Q. What type of jobs has Tony and Waxhaw Electric Company worked on?
A. We have worked on jobs as small as repairing a breaker in a panel box to wiring a industrial
and commercial plants and equipment.
Q. Is Waxhaw Electric Company insured and bonded?
A. Yes, Waxhaw Electirc Company carries full insurance for all jobs performed under their license.
Q. Where and Who may I contact for references to Tony and Waxhaw Electric Company's
Workmanship?
A. You may see examples of work performed on the
Examples of Work
page, and you may
Q. What forms and terms of payments does Waxhaw Electric Company offer?
A. Waxhaw Electric Company currnetly excepts on cash or check, with terms based on contract
stipulations.